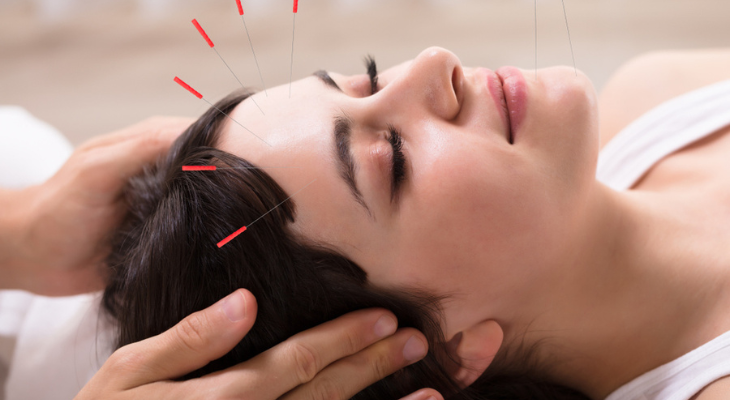 Could These Acupuncture Benefits Improve Your Life?
Are you curious about acupuncture, but aren't sure if it's right for you? Whether you have an injury, illness, or health condition, acupuncture offers an effective way to relieve or reduce your symptoms.
How Acupuncture Can Help You
Pain and other symptoms can occur if Qi, a crucial life force that travels throughout your body, becomes blocked. Blockages affect Yin and Yang, two opposing forces that must be properly balanced for good physical and mental health. The hair-thin needles your acupuncturist uses during treatments break up blockages, allowing Qi to flow freely. Once normal Qi flow is restored, you may notice an improvement in your symptoms.
Acupuncture is an excellent treatment option for many conditions, injuries, and diseases, including:
Allergies. Whether you have seasonal allergies or you sneeze, wheeze, and cough year-round, acupuncture can ease your symptoms. In a research study published in Acupuncture in Medicine, people with seasonal allergic rhinitis who received acupuncture treatment reduced the amount of antihistamines they took to control allergy symptoms. The study participants also reported a better quality of life and fewer allergy symptoms after receiving acupuncture.
Stress. Acupuncture offers several ways to reduce stress. Treatments decrease levels of the stress hormone cortisol, quiet your brain's stress center, and boost your mood. Acupuncture treatments also spur the production of endorphins and serotonin. These feel-good hormones are essential for relaxation and help you feel calm and in control.
High Blood Pressure. Acupuncture may lower high blood pressure by making it easier for your brain to regulate the hormones keeping your pressure under control. Treatments also have a beneficial effect on electrolytes, electrically charged minerals that maintain proper water levels, balance pH levels, and play a role in muscle contractions and nervous system function.
Insomnia. Do you have trouble falling asleep or staying asleep? Getting a good night's sleep can be as simple as scheduling a few acupuncture sessions. Increased serotonin production helps your body process melatonin, a hormone that plays an important role in the sleep/wake cycle.
Digestive Problems. Acupuncture treatment can be helpful if you have indigestion, heartburn, gastroesophageal reflux disorder (GERD), or other digestive issues. Acupuncture boosts digestion by improving blood flow to your stomach and intestines while decreasing stomach acid. Additionally, acupuncture treatments decrease inflammation, pain, and bloating, and prevent yeast overgrowth. Eighty-three percent of people with indigestion reported an improvement in their symptoms after receiving acupuncture, according to a study published in the Annals of Internal Medicine.
Headaches. Are you tired of living with pain caused by tension headaches or migraines? Acupuncture treatments loosen tight muscles and tissues in your neck and head, regulate your brain's pain center, lessen inflammation, improve blood flow to the brain, and reduce nausea.
Nicotine Addiction. As much as you may like to stop smoking, quitting can be incredibly difficult. Acupuncture can help you give up the habit by controlling cravings, reducing irritability, and easing sweating, headaches, stomachaches, tremors, and other withdrawal symptoms.
Nausea. Whether nausea is caused by a health condition or occurs as a result of a medication side effect, acupuncture offers an all-natural way to relieve your symptoms. Acupuncture prevents the release of chemicals that trigger vomiting and influences the vomiting reflex and stomach rhythms.
Arthritis. Acupuncture is often used to treat osteoarthritis, rheumatoid arthritis, and other forms of the joint disease. Treatments stop pain signals from reaching the brain, reduce swelling and inflammation, and improve mobility. The release of pain-killing hormones also reduces arthritis pain. According to a meta-analysis published in Evidence-Based Complementary and Alternative Medicine, acupuncture relieves pain and improves quality of life in rheumatoid arthritis patients.
Other Conditions. Acupuncture treatments may also be helpful for chronic fatigue, weight loss, jaw or dental pain, tennis elbow, plantar fasciitis, post-operative pain, pregnancy-related pain, and post-traumatic stress disorder.
Are you ready to make your acupuncture appointment? Give us a call to schedule your visit.
Sources:
Acupuncture in Medicine: Impact of acupuncture on antihistamine use in patients suffering seasonal allergic rhinitis: secondary analysis of results from a randomised controlled trial, 6/18
https://pubmed.ncbi.nlm.nih.gov/29440045/
UCI News: Hypertensive Patients Benefit from Acupuncture Treatments, UCI Study Finds, 8/19/15
https://news.uci.edu/2015/08/19/hypertensive-patients-benefit-from-acupuncture-treatments-uci-study-finds/
McGill University: The Brain from Top to Bottom
https://thebrain.mcgill.ca/flash/d/d_11/d_11_m/d_11_m_cyc/d_11_m_cyc.html
Annals of Internal Medicine: Effect of Acupuncture for Postprandial Distress Syndrome, 6/16/20
https://www.acpjournals.org/doi/10.7326/M19-2880
Evidence-Based Complementary and Alternative Medicine: Clinical Efficacy of Acupuncture for the Treatment of Rheumatoid Arthritis: Meta-Analysis of Randomized Clinical Trials, 4/30/2022