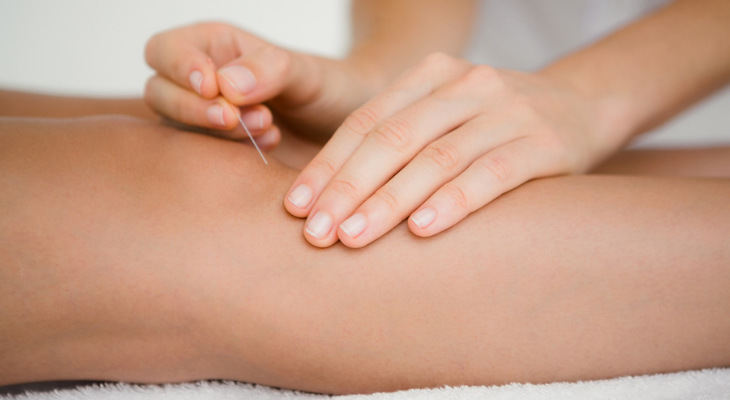 Is My Child Old Enough for Acupuncture?
Over-the-counter or prescription drugs aren't the only options if your child suffers from joint or muscle pain or a chronic health condition. Acupuncture offers an effective way to treat many symptoms and conditions with no side effects.
Age Is No Barrier to Acupuncture Treatment
Acupuncture treatment involves inserting needles into the skin to eliminate blockages of qi. Qi, the energy force that keeps your body healthy, travels through a series of meridians to reach every part of the body. Qi blockages can result in imbalances that may cause or worsen a variety of conditions and diseases.
Although adults most often receive acupuncture treatment, it's also a good option for children. Even infants can benefit from acupuncture sessions. In fact, children can start receiving treatments when they're just a few weeks old in many cases. (Every acupuncturist sets their own age limits for treating children. Be sure to ask if any age restrictions apply when making an appointment.)
Parents are often worried that children won't cooperate during acupuncture sessions. Since kids tend to associate needles with painful shots at the doctor's office, it's not surprising that some are reluctant to try acupuncture. During the appointment, the acupuncturist will explain every step of the process and take a little extra time to help ease your child's fears.
Before your child's appointment, you can help them feel more comfortable by explaining that:
Acupuncture Needles Are Thin. An acupuncture needle is about as thick as a strand of human hair and isn't nearly as big as a hypodermic needle used to give shots to kids. Your child may only feel a slight ache or twinge when the needles are inserted.
Acupuncture Treatments May Reduce the Amount of Medicine Your Child Needs. Does your child hate taking medicine, whether it's in pill or liquid form? Your child may find acupuncture more appealing when you explain that the treatment could reduce the amount of medication they need to take.
Acupuncture Won't Make Your Child Feel Sick. Medication side effects may make your child feel nauseated or lethargic for hours. Fortunately, acupuncture has no side effects. After treatment, your child can immediately resume their usual activities.
Symptoms and Conditions That Can Be Improved with Acupuncture
Acupuncture treatment may be helpful if your child experiences:
Pain. Treatments are effective in relieving many types of pain, including muscle and joint pain, stomachaches, and menstrual pain. Acupuncture may also reduce pain and speed up the healing process after an injury. It can also relieve post-surgical pain. Boston Children's Hospital researchers reported that kids who received acupuncture during a procedure to place tubes in their ears experienced less pain and agitation than children in a control group.
Nausea and Vomiting. Whether nausea and vomiting occur as a result of an illness, cancer treatment, or motion sickness, acupuncture may help your child feel better. The treatment calms the brain's vomiting center, decreases stomach acid production, and may even stop the brain from releasing chemicals that cause nausea and vomiting.
Frequent Headaches. Acupuncture also decreases the frequency and severity of tension, cluster, and migraine headaches. Treatments reduce inflammation and pain, improve blood flow to the head, and trigger the release of endorphins, hormones that ease pain naturally.
Colic. Does your baby cry continuously for more than three hours a day at least three days a week? Colic may be to blame. After acupuncture treatment, you may notice that the crying spells shorten and become less intense.
Chronic Diseases and Conditions. Acupuncture can help your child manage pain and other symptoms of chronic conditions and diseases, including gastroesophageal reflux disorder (GERD), irritable bowel syndrome (IBS), sickle cell disease, Chiari malformation, juvenile arthritis, cerebral palsy, cystic fibrosis, and asthma. Treatments can also help keep blood sugar levels stable in children who have diabetes.
Amblyopia. Amblyopia, commonly called lazy eye, causes blurry or double vision, poor depth perception, and makes reading difficult. Acupuncture treatments offer a simple way to help your child see better. Chinese children with amblyopia who received acupuncture were able to read 2.3 lines farther down the eye chart in one study. Kids who only received patching treatment saw an improvement of just 1.8 lines.
Other Conditions. Acupuncture treatments may also be helpful if your child struggles with bedwetting, has autism spectrum disorder, depression, or anxiety.
Would you like to find out if acupuncture could help your child? Contact our office to schedule a consultation.
Sources:
Pediatric Anesthesia: Acupuncture Management of Pain and Emergence Agitation in Children After Bilateral Myringotomy and Tympanostomy Tube Insertion, 2009
Science Daily: Acupuncture May Help Older Children with Lazy Eye, 12/14/10
Pacific College of Health and Science: Benefits of Acupuncture for Children
Evidence Based Acupuncture: Pediatric Acupuncture: Evidence Summary