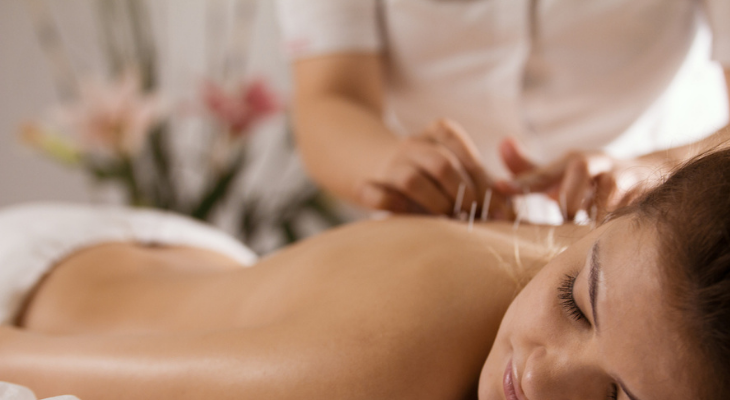 How Acupuncture Can Help Anxiety
It's difficult to enjoy life and truly live in the moment when you often feel anxious. Whether you struggle with social situations, relive past experiences, or find it impossible to stop worrying, acupuncture can help you calm your mind.
Acupuncture Offers a Natural Antidote to Anxiety
Anxiety is a common reaction when you're stressed or encounter a difficult or frightening situation. The adrenaline surge you feel when you're anxious is part of the "flight or fight" response that prepares you to tackle a problem or run away and hide. While anxiety can be helpful if you're facing an attacker or running from a bear, it can become debilitating if it becomes a frequent problem.
If you have anxiety, your fight or flight response may seem to be stuck in the "on" position. You may constantly feel nervous and tense or worry about problems that may or may not happen in the future. Depending on the type of anxiety you have, you might also:
Have panic attacks
Experience flashbacks to frightening experiences
Develop obsessions, such as frequent handwashing or constantly reorganizing your kitchen
Dread social situations or making speeches
Constant anxiety can cause headaches, migraines, upset stomach and high blood pressure and may affect your ability to think, remember and make decisions.
Acupuncture Offers a Natural Way to Combat Anxiety
Tranquilizers and other medications may help you feel calmer, although the medications can cause side effects that make you feel dizzy or nauseated. Fortunately, acupuncture can improve your anxiety without any side effects.
Hair-thin needles placed in your skin during acupuncture treatments remove blockages of Qi, a life force that travels through your body through a series of pathways called meridians. The treatment correct imbalances that cause or contribute to anxiety. Although you may notice an improvement after your first visit, you'll need to continue to receive treatments to enjoy the full benefits of acupuncture.
Acupuncture can help you manage your anxiety by:
Quieting the Brain's Anxiety Center. Acupuncture has a positive effect on the somatosensory cortex, a part of the brain that may be more active than normal in people who have anxiety symptoms.
Keeping Stress Hormones Under Control. When you're feeling stressed, your levels of adrenaline and cortisol rise. If these levels remain elevated, it can be difficult to relax. Acupuncture balances these hormones, helping you feel calm and in control. In a study published in Complementary Therapies in Clinical Practice, researchers reported that study participants showed an improvement in anxiety symptoms and a decrease in morning salivary cortisol levels after acupuncture and electroacupuncture levels.
Increasing Production of Endorphins and Serotonin. Your treatments will activate natural chemicals that have a beneficial effect on anxiety. Endorphins relieve pain and help you relax, while serotonin acts as a mood stabilizer and also makes you feel calm and happy.
Trigger the Relaxation Response. Activating the parasympathetic nervous system with acupuncture turns on the relaxation response, which stops the fight or flight response and helps you feel calmer.
Improving Sleep. It's difficult to sleep when you're worried or anxious. Unfortunately, lack of sleep can make you feel more anxious and affect concentration, memory and your ability to learn. Thanks to the relaxing effects of acupuncture, you may find it easier to fall asleep.
Ready to find out if acupuncture could help you? Contact our office to schedule your first appointment.
Sources:
NCBI: Frontiers in Psychiatry: The Altered Somatic Brain Network in State Anxiety, 2019
Annals of General Psychiatry: Effectiveness of Acupuncture on Anxiety Disorder: A Systematic Review and Meta-Analysis of Randomized Controlled Trials, 1/30/21
Science Direct: Complementary Therapies in Clinical Practice: Electroacupuncture and Acupuncture in the Treatment of Anxiety – A Double Blinded Randomized Parallel Clinical Trial, 2/2022
Psychology Today: Acupuncture for Anxiety, 10/30/18
Anxiety & Depression Association of America: Generalized Anxiety Disorder